Intro
duction
Welcome to the Infection Prevention and Control (IPC) course. This comprehensive program is designed to provide healthcare professionals with the essential knowledge and skills necessary to prevent the transmission of infections in patients and healthcare settings. In today's global healthcare environment, the significance of IPC cannot be overstated. This is particularly true in light of recent challenges such as the COVID-19 pandemic, which has highlighted the critical role that IPC plays in safeguarding the safety of patients, healthcare workers, and the public.
Message by Chief Executive Officer
National InstiTUTE of Health
Message by National Focal Person IPC
National INSTITUTE of Health
Course
Objectives
DEFINE IPC AND EXPLAIN ITS SIGNIFICANCE IN HEALTHCARE

IDENTIFY THE VARIOUS TYPES OF INFECTIONS AND HOW THEY ARE TRANSMITTED

APPLY IPC PRINCIPLES AND STRATEGIES TO PREVENT THE SPREAD OF INFECTION IN HEALTHCARE SETTINGS

IMPLEMENT AND MAINTAIN EFFECTIVE IPC PRACTICES IN YOUR OWN WORKPLACE

TRAIN OTHER HEALTHCARE WORKERS ON IPC PRACTICES
Target
Audience
HEALTHCARE PROFESSIONALS OF ALL LEVELS,
STUDENTS AND NEW GRADUATES TO EXPERIENCED PRACTITIONERS.

ANYONE WHO WORKS IN A HEALTHCARE SETTING,

ADMINISTRATIVE STAFF
VOLUNTEERS,
AND VISITORS.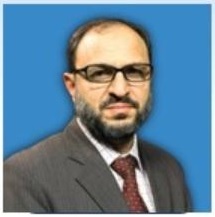 Chief of Pediatrics and Infectious Diseases
Shifa International Hospital Islamabad
---
Course
Acknowledgement
We extend our heartfelt thanks to all who have contributed to the success of the Infection Prevention and Control (IPC) Course. Special acknowledgment goes to Dr. Muazam Ranjha, Team Lead, for his visionary leadership; Dr. Wasif, Deputy Team Lead, for his invaluable support and guidance; Ms. Hajra Abbasi, Course Coordinator, for her meticulous organization of the course, and Qartaba Solutions, the developers who made this course possible through their technical expertise.
Our gratitude also extends to our sponsors and to all participants for their commitment to healthcare safety. We would like to thank Safety Net and the U.S. Centers for Disease Control and Prevention (US-CDC) for their guidelines, which have enriched our course.
Sincerely,
The IPC Course Team"